Located in Liverpool, we are more than just your average gym.
Fortunately, we are also nothing like your local chain gym either. We are a whole new type of gym. Let us take a minute to explain exactly who we are.
WE ARE A FAMILY RUN BUSINESS
We are 100% family owned and run. And we're proud of it! We work hard seven days a week to bring you the best fitness facilities in Sydney!
Best Value
With a wide range of affordable membership options to chose from there's one for you! Whether it's just a casual visit to check us out, or a 1 month upfront membership if your not sure, or even a direct debit if you've got your heart set. We've got the best facilities at the best value in Sydney.
Retro Gym & Modern Fitness Facilities
We have a huge range of equipment! From the Classic Free Weights, to Pin Loaded Machines. To the more modern Treadmills and State-Of-The-Art Stepper. We have something for everyone in our over 3000 m² centre.
Constantly Improving
Our continual investment into our world-class centre provides on of the largest Cardio, Free Weights and Strength Machine Gym in NSW. It has created an environment for everyone to reach their fitness goals – whether you're a pro bodybuilder, trying to get that beach body, or just want to get fit and stay fit.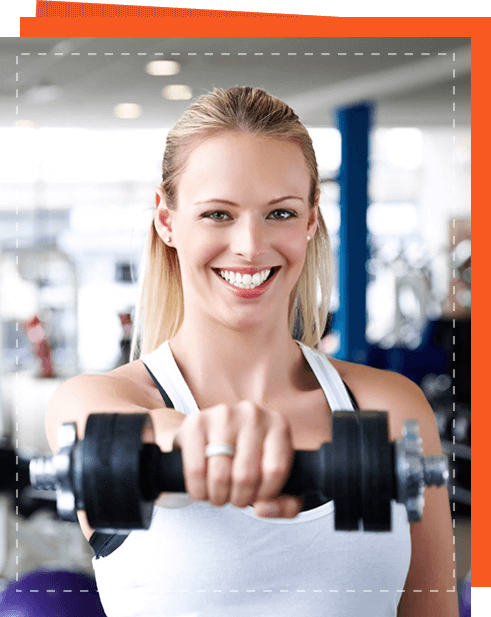 We have over 30 years of experience and our members keep coming back for more. We're more than just a gym, we become your second home.
Fully Staffed and open 7 days. What couldn't you love?
WHAT CLIENT'S SAY
Joe Jon
Best gym in the area !!!
been going to squashlands for over 10 years now great environment and the owners are always putting money back
Into the gym so we can have the best of the best equipment
I highly recommend !!!!
Marissa Martin
Love this place !!!
Makes me look forward to a workout session
Highly recommended
Aiisa Okstam
Favourite gym. Worth travelling 20 min there and back + staff is incredible
Shifaaz Sarif
Very nice gym and probably the best I've been to in this area. Equipment is nice with helpful instructions. Staff is excellent and really kind and juice bar is fantastic. Very good environment as well and good parking lot 🙂
Annie Latief
Yesterday that was my first time visited this facility, atmosphere so nice, staff are very friendly. Sauna and steam so great. You can have a good work out in this facility because they have woman gym , amazing place
Dany Bechwaty
Best gym hands down!! Great staff and great atmosphere.
Micky JQ
This place will always be called home!
Robba Rai
Very good gym. The women's section is very discrete and has everything you need for a great workout.
Veswann Ross
Literally has machines that can hit ever body part, have their own women's section, great atmosphere, great people, and great customer service. Doesn't matter if your a pro, wanna be a pro, or just trying to get in shape… Squashlands is the place you wanna be. Oh yeah, and the have squash/ racket ball courts in the back 😉 lol
Zoya Ovchinnikoff
Top Class Gym. Quality equipment. Great Selection of Cardio and Weights and to top it off fantastic customer service.
Caroline Hunt-Anetelea
I love it here, close to home and work. Best machines n cardio equipment, do not regret joining here one bit! I Love it! The energy icy drinks r the bomb especially watermelon flavour, best thing to have just after wkout 🙂 thanks squashlands for putting us first 🙂
Sanjana Dev
I've tried a few gyms but squash is by far the best, from its classes to the ladies gym and down stairs and all its other facilities! Great atmosphere, friendly staff and people, feel just at home!
Jelena Spadijer Montenegro
Great place – great equipment, excellent customer service, very decent priced membership, really good group fitness classes and people are friendly and do their own thing.
Ibrahim Almanawy
Great place to workout!
Everything is easy to use.
Nathan Hinkley
Great people and great service. Family run and you feel lived going there. Plus it is a great gym and good for all aspects or goals people are trying to achieve.
Ronit Ram
Best gym Lots of different machine very friendly staff and best personal trainers